The Mustang GT was my first dream car, so my heart is currently enlarged. Being a car enthusiast and cars costing money, one has to occasionally give up one wish list item for another, a trade. The 2011 M3 hardtop convertible was a special car to own; one of its last kinds, but despite trading it for a common car, the GT Mustang is a lot of car that brings a bigger smile to my face. Why does it bring a bigger smile to my face? I guess the biggest part of the answer is that it checks pretty much every box.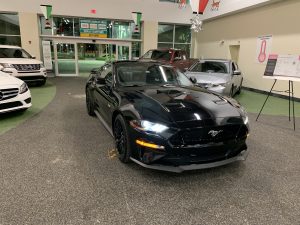 I purchased the performance package 1 which means I get bigger Brembo breaks, a better suspension setup and limited slip differential, and of course some styling additions, along with a few other upgrades; so essentially I bought the more track focused GT (other than the now available PP2 package). Being a muscle/pony car the Stang is not going to have the best handling, especially when I am coming from the more refined V8 M3 that is more driver focused, whereas the GT is more driving me.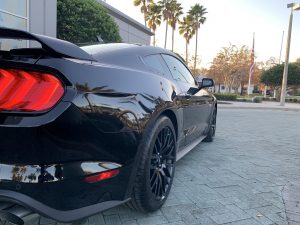 However, when Ford enhanced the handling of the Mustang in the 2018 facelift, the GT has quickly become closer and closer to a true drivers car rather than just a boat of a car. And not to mention the extra 40 HP gained after the facelift along with the new lightning fast 10-speed automatic. With that said I just couldn't fathom getting into a pre-2018, so it was a pleasure driving around the legendary M3 V8 for a few months until I could come up with the cash for a more proper GT. However, those few months were not always that bright.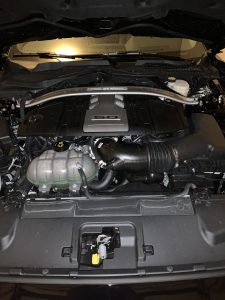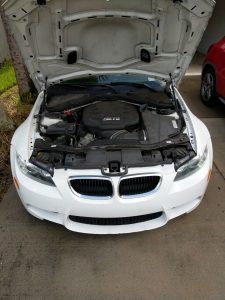 Having a lease on my other vehicle (2019 Kia Stinger GT AWD) means that I got to have a more practical secondary vehicle that I can put miles on. Although its an orgasmic experience driving the M3 V8 hard bringing it to the 8500 redline often and hearing that glorious 4.0L V8 (which sounds more unique beside the coyote 5.0), the BMW V8 in it does have its many, many issues. While many BMW fanboys have had very good luck with these things lasting well over 100K miles, and mine having 90+% of the preventive maintenance already done, I did not get so lucky.
Having a warranty and a much newer vehicle is certainly a nice pillow to have when sleeping at night considering that I will put around 20K miles on the GT in a year. Although Ford has had their reliability issues, it is a car after all, things will come up. But having a warranty and all is just one of the many things that are a necessity these days for a functional daily.
I optioned to get the 401A package which gives the driver a customizable digital gauge cluster that changes dramatically between each driving mode. This allows the driver to adjust all of the settings exactly to their preference for what they want to see no matter how they are driving. It also includes safety options like blind spot detection. And not to forget, the Ford Sync 3 infotainment is very useful having Apple Car Play and all.
This was not a luxury I was able to have in the M3 with the infotainment delete (weight saving). Having infotainment features are essential these days for long road trips. Although its kind of an after thought when comparing two high performance vehicles like the M3 and Mustang GT, it was a big part of my decision.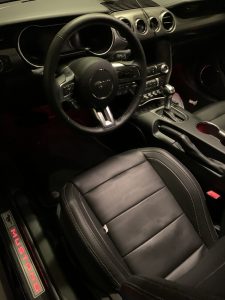 Overall, the Mustang GT is just amongst the 30+ vehicles that are on my wish list to own (despite it being a dream of mine since being a kid) and very few can afford to have several vehicles at once. Certainly there is controversy with any transfer from one performance vehicle to the other, especially when they are two completely different cars that both have a cult following, but in the end I believe I have made a solid upgrade and am damn pleased with this monster of a new car.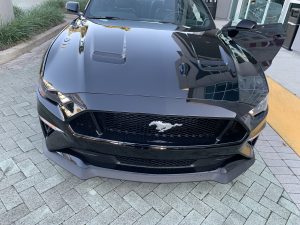 Bonus: Even back in the first year of the 5.0 in this century the Mustang GT was considered a true competitor (but 10 years later its making huge strides):