The 2020 Ford Mustang GT is simply raw American performance at it's finest. For under $50K the GT with the 10-speed automatic transmission, performance package and the premium interior option may be one of the best bargains on the US market for a performance car. But, despite being a tremendous performer for the money, does it make for a good daily driver?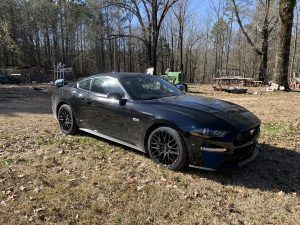 It's no secret that the Mustang GT can be tough to keep under control with its 460 HP RWD setup, but the 10-speed automatic is a game changer that almost eliminates this fact. The 10-speed makes for such a smooth ride, as because there are now 4 extra gears to the automatic transmission it changes gears so effortlessly and quick that it feels like you are on a cloud, just like an American pony/muscle car is meant to feel like. Also, the ultra comfortable and bolstered leather seats make long road trips a breeze.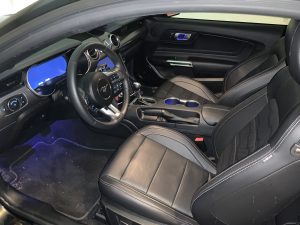 If it is a long road trip or just commuting everyday to work, lots of time in a car calls for that comfortability that the Mustang GT offers. But a good infotainment system is also a must to have these days for an everyday car that is going to see the miles go up quite a bit on the odometer. The Ford Sync is a bit outdated looking but it has all of the functionality that one may need or want. But, what makes the 2020 GT Premium a winner when talking about the infotainment is the 401A package that includes a fully customizable digital gauge cluster.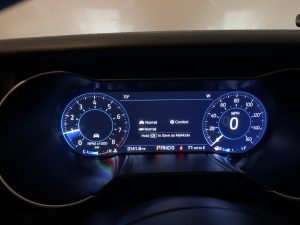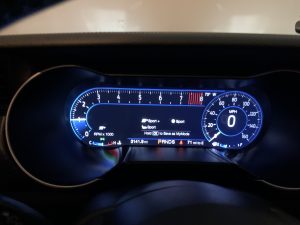 Not only can one have any kind of information show in the cluster, but the graphics completely change when flipping through each driving mode. This feature is such a game changer that it basically brings the Mustang GT into the modern world and not just being a big cheap American boat with a screaming V8 and a bland cockpit. With the fighter jet looking switches and the digital cockpit, switching drive modes is something out of a video game making it feel like more than a Mustang, something more on par with a German performance coupe.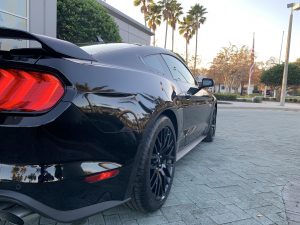 Speaking of German coupe's like an M car, the Ford Mustang has always been the opposite, a wild stallion that is hard to keep on a leash enough to keep up with the more refined sports cars on the track. But the 2020 GT (with the performance pack or not) changes that. The combination of the quick 10-speed auto, a limited slip differential, and quite a bit of aerodynamic features, the Mustang is now more sportier than ever.
Yes, daily driving the Mustang GT will still feel like quite a big car, but when speeding into a turn or merging onto a curved onramp, the Mustang will turn in with incredibly smooth steering that makes it feel like more than just a straight line boat. No, the handling is not quite point and shoot like a German coupe, but its responsiveness is more than enough that it makes the Mustang feel like it belongs when curving up a back road. Yes, the backend will still tend to get loose, but because of the improvements to the handling, it is now a lot easier to keep in control and reel back in.
That wild stallion lineage with the new refinements that makes the Mustang GT more sports car than ever is part of what makes this a fun daily driver. Being more refined now, the Mustang is not just a fast brut of an American sports/muscle/pony car, but can wear many different hats. From rain/wet mode to track mode, the amount of adjustability is incredibly fun to play with, especially toying with the volume of the exhaust.
There is nothing better than cruising down the highway hearing that rumble of the coyote V8. And boy does it cruise. The GT is the absolute best car for a road trip other than the gas mileage, thus making it live up to its name GT; an American grand touring car. The 10-speed automatic and 460 HP make this car so fast for a daily driver that it's hard to tell that the speed limit has been well overtaken.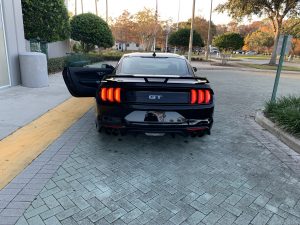 Not only is it incredibly comfortable for a long road trip, but it's also pretty practical. The trunk space is absolutely huge, as it can fit about 4 golf bags. However, not only is practicality an important factor for a daily driver, but, subjectively, so is styling. With that said, especially with the performance pack having a wing and black wheels, the mustang GT does no disappoint and will still turn heads despite it being a very common car. So overall, with the styling, new infotainment features, driving ability and the awesome sound of that 5.0 engine, the 2020 Mustang GT Performance Pack 10-speed has been an absolute dream to live with.